...

How Can I Sell My House Fast?
Selling your house can be a stressful process, and closing can be even more of a challenge. If you're looking for an answer as to how you can sell your house fast, this article is for you. Keep reading to learn how you can get started.
Easiest Way To Sell Your House Fast
The traditional way to sell a house is to hire a real estate agent. If you don't have a real estate agent, you might be a bit shocked by just how difficult it can be to sell your house. But there is a faster and easier way, and that is to sell to a cash buyer like Cash For Houses.
A cash buyer does not need approval from a bank for a loan so the sale can be finalized faster. If you want to sell your house as fast as possible, this is the fastest and easiest way to do it.
Benefits Of Selling To Us
No Agent Commissions
No Repairs, Upgrades, or Cleaning (No liability!)
Can Leave Unwanted Items
We Pay Your Closing Costs
Close in Days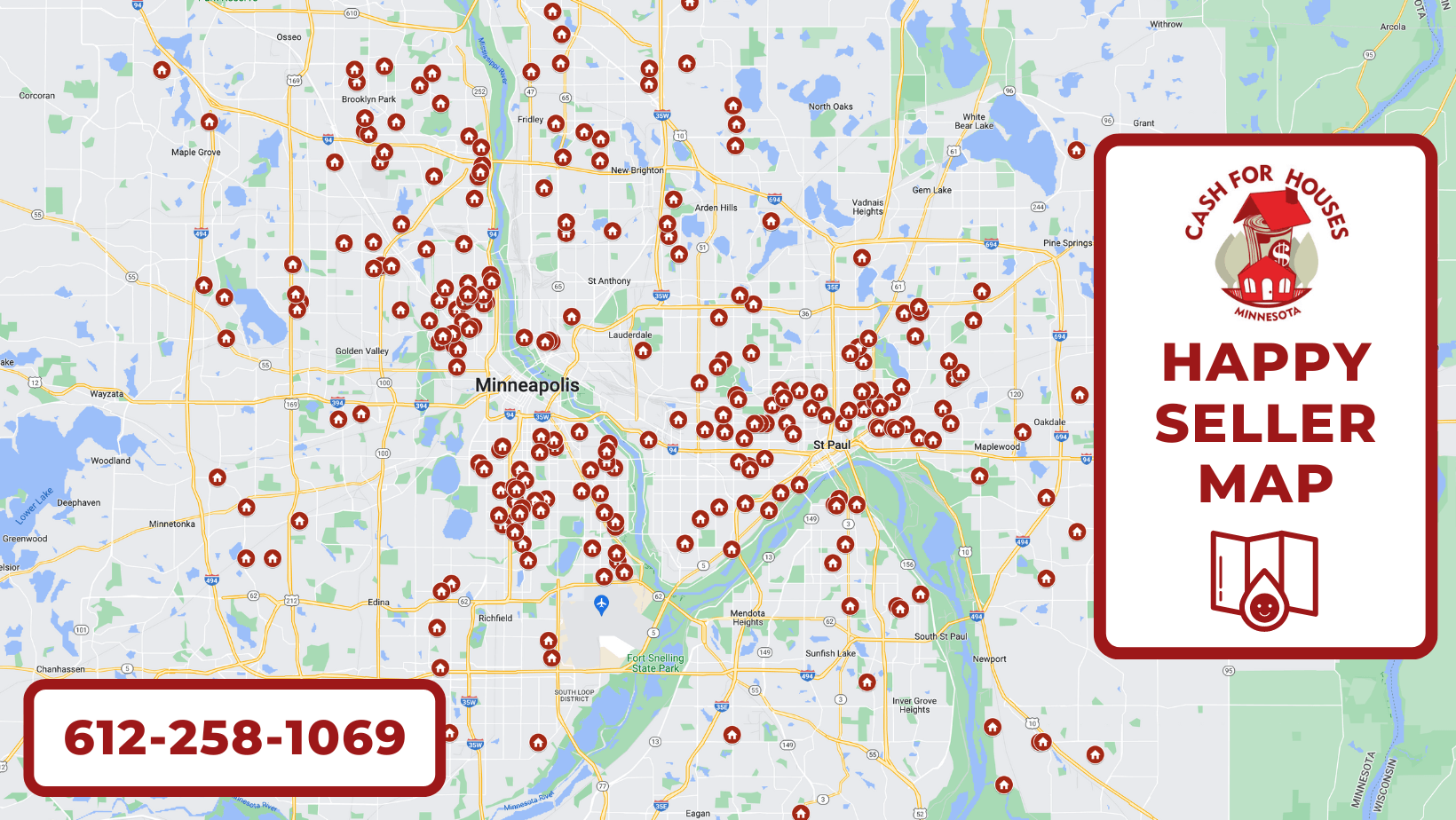 Selling The Traditional Way
If you want to sell your house the traditional way, you'll want to make sure your house is "move-in ready". This is usually a new coat of paint, new flooring, newer appliances, and more. Your house will be listed on the market and you'll need to be ready for showings.
It's recommended that if you can begin to move some of your things out of the house while it's on the market, you should. This is because it's harder for a buyer to see themselves in a house when someone else's belongings are there. After inspections, buyers may ask for some minor repairs, which would be money out of your pocket before the closing date. There are several things that can and do hold up the process.
Conclusion
Selling your house is a big decision. It may be because you're moving, or maybe it's one of your rental properties and you want to sell it for some extra money. Ideally, when you have to sell your house, you'll want to do it as fast as possible. That's why you'll want to find a way to sell your house fast. You can do this by selling to Cash For Houses.
Even if your house is in a bad condition, you may still get a cash offer from us. There is no obligation, so the sooner you receive your offer, the sooner you can move on to the next phase of your life. We don't charge commissions or realtor fees, and we will pay for your closing costs.
Sell Your House Fast In These Cities:
Anoka, Arden Hills, Blaine, Bloomington, Brooklyn Center, Brooklyn Park, Champlin, Circle Pines, Columbia Heights, Coon Rapids, Cottage Grove, Crystal, Falcon Heights, Fridley, Golden Valley, Hopkins, Inver Grover Heights, Lauderdale, Little Canada, Mahtomedi, Maple Grove, Maplewood, Minneapolis, Mounds View, New Brighton, New Hope, North Saint Paul, Oakdale, Osseo, Plymouth, Richfield, Robbinsdale, Roseville, Saint Anthony, Saint Paul, Shoreview, South St. Paul, Spring Lake Park, St. Paul Park, St. Anthony, St. Louis Park, Vadnais Heights, West St. Paul, White Bear Lake, White Bear Township, Woodbury
Before and After Gallery: Laurie Rd E, Maplewood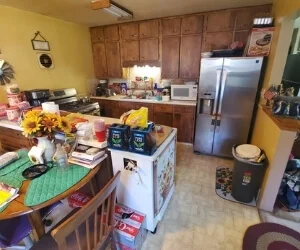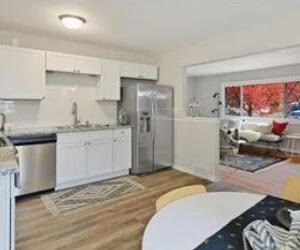 Remodeled kitchen spaces will catch the eye of many buyers including at this townhouse in a St. Paul suburb. Here a number of new or refreshed elements came together to make a much more attractive space including: a new light fixture, wall paint, painted cabinets, new granite countertops, new flooring, and new appliances including an over the range microwave which saves a great deal of space of the end user and presents a much more tidy space.